FAQ
IMPORTANT
We recently moved our site to a new server and are in the process of re-structuring our offerings as well as our design. If you are looking for a particular product we no longer carry we encourage you to please contact us and let us know what are you looking for? Email us at info@mycubanstore.com

Where are you located?
We know there's not a Guayabera store in the Kendall area of Miami, Florida. Therefore, if you are in the area and are looking for Guayabera shirts, linen outfits, hats, or other tropical items you are more than welcome to visit us. We are not a retail store, we are a warehouse, but we would love to assist you with your merchandise request. Our warehouse address is the following:
12186 sw 131 ave
Miami, Florida 33186
mycubanstore.com - Miami, Kendall Warehouse
How long does it take to ship an order?
We can say that 99% of our orders are shipping between a day or two of been ordered however they are some items that will require re-stocking or bringing them from another warehouse. If you have a deadline and see your order has not been shipped between a day or so contact us and we will give you an exact estimate.
Do you have a size chart?
Most of our shirts and hats will display their chart of measurements after size and color are selected. Here is a general size shirt for the mycubanstore brand of shirts.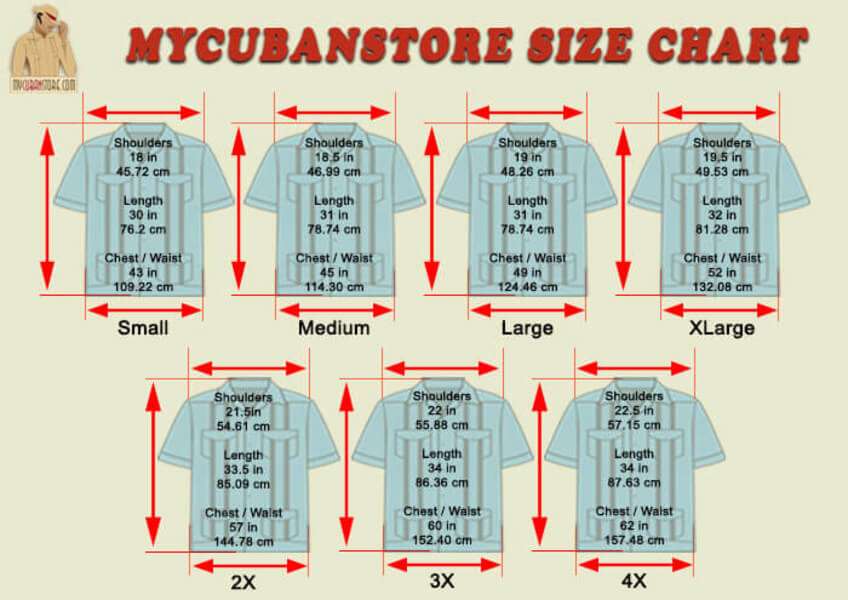 Size chart for hats: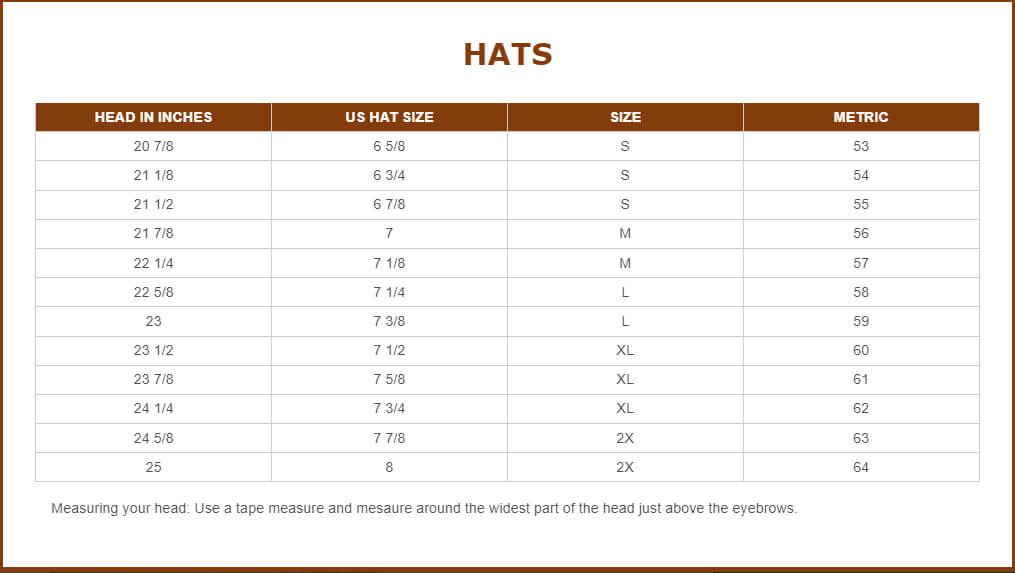 Which fabric is better for hot summer or humid weather?
We recommend the 100% linen shirt for hot and humid weather, linen is much better at breathing and dissipating the heat. Our poly-cotton shirts are also good since they are lightweight how ever the linen ones are much better at this.
Do you wholesale?
We can now manufacture Guayaberas to specifications to a growing number of wholesale customers. Customers who need these Guayaberas shirts at a special wholesale price can count on us to provide top-quality products at factory prices. Click here to send your wholesale inquiry.
About Me
Welcome to My Cuban Store, and thank you for taking a moment to get to know me.

My name is Alexis Martin. I'm a first-generation American citizen, born in Cuba. Growing up with family in Cuba gave me not only traditions but showed me the rich heritage Cuba has to offer. America gave me opportunities and new traditions. I started My Cuban Store, from a small room in my house in the year 2002. Back then I was a computer consultant with a small practice in South Florida. Although I loved my profession my entrepreneurial spirit was very strong. I was always trying to create and operate a retail internet business.

I started by selling Cuban memorabilia and pre-Castro coins. One day my wife and I were invited to a beautiful guayabera wedding by the sea in Miami. We thought the Guayaberas might be a good addition to our business. Almost immediately those Guayaberas became the most popular item we carried.

We carefully hand selected reputable manufacturers who best represented this traditional shirt. They became our first supplier, and we still buy from them today. But after learning the ins and outs of clothing manufacture, we started relations with factories in Latin America and Asia. Today we are proud of our own "Caribbean Classic Wear" brand of guayabera and the MyCubanStore brand Guayaberas and linen pants.
A Family affair
Mycubanstore.com is a family business. My wife, my father-in-law, and occasionally the kids help me to go the extra mile for our customers. We've taught our kids our simple success formula: hard work, honesty, and dedication. We hope they will carry this teaching throughout their life. Not only do we get to share our heritage and some of our traditions, but we also get the satisfaction of knowing our customers are completely satisfied. It is especially gratifying to be able to demonstrate for our kids that everything is possible when you're willing to work for it in this great nation.
Our workers are fully dedicated to our customers more often than not you will find Mario, Ronny, or Raul advocating for our customer's needs. Our focus is on your full satisfaction to prove it we had put in place a super strong 100% Money Back Guarantee plus a 365 days returns policy the best in the guayabera business.
We Like To Hear From You
If you have questions during the ordering process, most of the time you'll get an e-mail directly from me. Make yourself comfortable, and take a few minutes to look around my store. Check out the selection of limited-edition Guayaberas, and choose one for yourself, or as a gift for someone else.
As always, I enjoy hearing from you. If you have any questions, concerns, or comments, please email me directly at alexis@mycubanstore.com