What is a Guayabera shirt?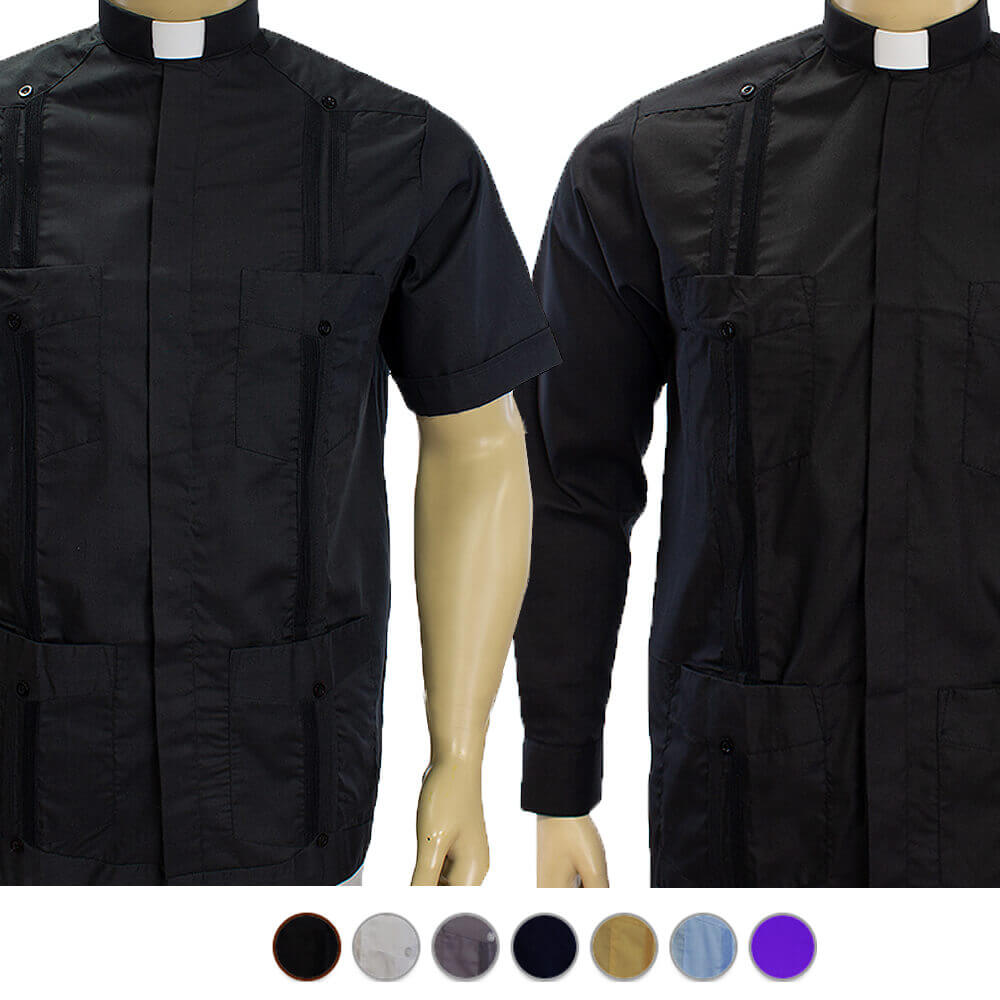 Guayaberas pronounced [gwahy-uh-ber-uh] is this type of shirt that originated in Cuba in the mid-1800's. Guayaberas have come to be known as the Latin American shirt. Guayaberas represent the Hispanic culture, and just like the language, it brings most Latin American people together.

The guayaberas are super comfy shirts born in the tropics with a one of a kind design. This unique shirt features four front pockets, and double rows of pleats on the front, three rows of pleats on the back and top and bottom design with buttons and decorations. (see image on the left).
The guayabera shirt is worn untucked; however, it's customary to wear this shirt in place of a suit in many Latin American countries.

See other Guayabera Styles here

Why clerical Guayaberas from MyCubanStore?

Here the guayaberas are made with a unique sense of pride and adhering strictly to the many features and details on these shirts and, more importantly, representing the heritage that makes us proud!
Cleric Guayaberas

This preacher or priest shirts are hand-made in our factory in Mexico; they are great shirts for priests, deacons, bishops, and other clergies of different denominations.
Other Christian denominations adopted the clerical collar, including Anglican Church, Methodist churches, Eastern Orthodox Church, Baptist churches, Lutheran churches, and the Roman Catholic Church.
√Works with Anglican Collar too! PRIEST GAYABERA (Full Collar)
MyCubanStore has been in business for over 17 years. We have been manufacturing guayaberas in our factory in Mexico.